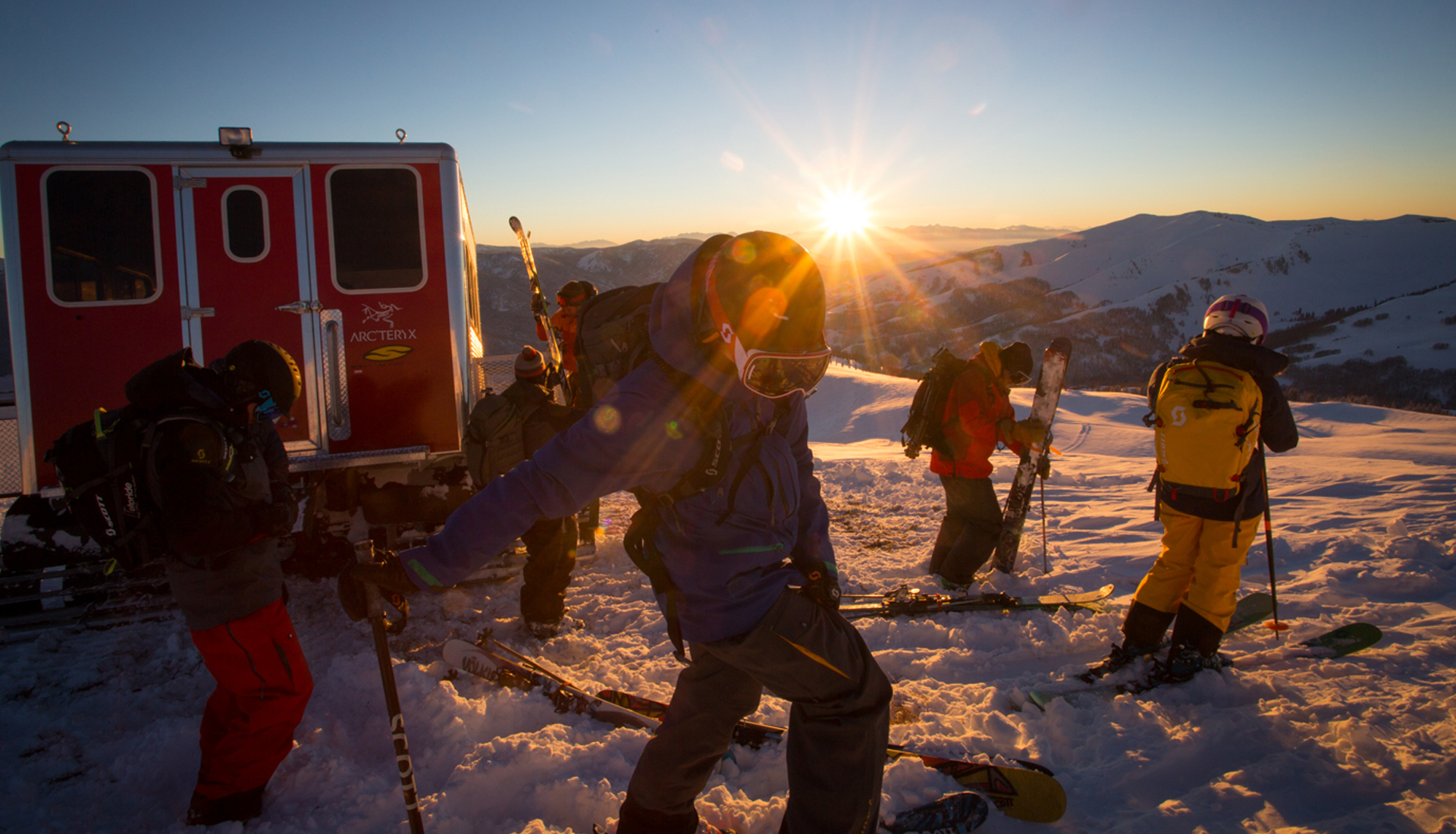 Our community of operators and guides set the standards for risk management, professionalism, and guest experience in backcountry snowcat skiing.

Guide Qualifications
Guides in the CatSki US community must demonstrate knowledge and experience in backcountry leadership, avalanche forecasting, and emergency medical training. Membership shows snowcat operators that you are ready and able to implement our industry standards.
Operational Standards
Member operators commit to practicing a set of standards covering avalanche forecasting, terrain management, backcountry equipment, and medical and rescue management. These practices serve the best interests of our guests and honor the trust they place in our members.
Performance Review
To gain membership in CatSki US, operators undergo a live performance review assessing whether they adhere to our standards. Reviews are also an opportunity for members to learn and evolve. Active members repeat the review process every three years.
Ongoing Education
Our members meet semi-annually to participate in educational programming and progress our industry standards. We also host an online forum where members can ask questions, discuss challenges, and share news.

CatSki US members lead skiers and riders into backcountry glades, steeps, cliffs, bowls, and untouched powder. Join us in the beautiful backcountry of Montana, the isolation of Idaho, the majesty of the Uinta range, and the high Rockies of Colorado.
Browse